[vc_row][vc_column][vc_column_text]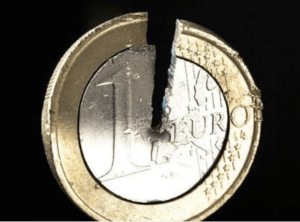 Residence Permit In Panama

You Can Only Survive The Crash Within A Functioning Group Of Like-Minded People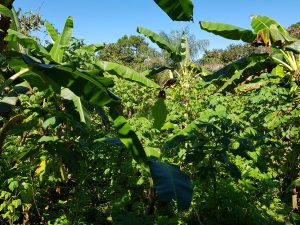 Residence Permit In Panama
If you assume that Europe and North America are about to be lost and you want to emigrate for this reason, this website is exactly the right place for you: At Finca Bayano in Panama, we are building a village where you can survive the crash!
We offer to support you during the whole process of applying your residence permit. This includes the consultation before your arrival in Panama, the registration of a Panamanian company, picking you up at the Tocumen airport (PTY) and the organization of your stay in Panama City. We are planning the most important steps like the opening of a bank account, the introduction to our lawyer and visits to the immigration office. Also, we organize the journey to Finca Bayano, touristic trips to the sea or the highlands and we make sure that you get back to the airport on time.
The lawyer who represents our interests knows all about immigration in Panama. To make sure that everything works well, you may transfer the money to our company's account, we instruct the lawyer and he gets paid when the work is done; this works perfectly. "Finca Bayano Management S.A." does not provide legal advice – this task is performed exclusively by our lawyer.
The basic requirement for application of the "Friendly Nations Visa" is the registration of a Panamanian company, which costs €1,800 and takes about ten days to register. Apart from the money, you have to send us a scan of your passport, for this purpose. While the lawyer is working on the registration, you can start getting together the rest of the needed documents, have them scanned and send them to us. This way, we can be sure that all the necessary paperwork is together in time.
You probably know that there is a limit on cash of 10,000 euros, francs or dollars which should not be exceeded undeclared when you leave your home country or when you enter Panama. On the other hand, it is not appropriate nowadays to declare such amounts when you are traveling. Since you need cash to guarantee quick settlements in Panama, however, we offer you to transfer about half of this amount in advance to our bank account. You can find more information here.
You Can Only Survive The Crash Within A Functioning Group Of Like-Minded People
If you are aware of what is happening in the Western World and you have understood how much it has changed over the last few years, you should draw logical conclusions and emigrate.
When it comes to Europe, your destination should be a country outside that continent and not one close to your home, like Hungary or Poland, because we have to assume that the whole of Europe – the Azores and the Canary Islands included – will be flooded with refugees. This might sound utopian to you right now, but if someone would have told you back in 2010 how Europe looks looks like today, you probably would have douted that, too.
When it comes to the USA or Canada, you should consider a place where you may produce food all year round, as you will not make it in the cold regions.
If you decide to leave your home country, the first question that arises is which country you could go to, because there are very few countries that come into question. I chose Panama. There are no guarantees here either, but the conditions are much better than in most other countries. However, Panama itself is not the whole solution. First and foremost it's a group of people that you have to look for and join. You could build a house at one of the many beaches of Panama or in the highlands of Chiriquí, but then you are alone when you would need help. Even if you have a large family, according to Western criteria, you probably won't be able to make it in the event of a worst case scenario.
Therefore, you need a large group of people who think like you and have the same goal as you and I: Survival! You need a group that can develop and hold its ground, a group that sticks together, a group that can defend itself, if necessary. As a "single", you will not be able to cope with what we are about to face, no matter how well prepared you are; be it with large supplies of food, tools, weapons and other important things. In this group it must not matter whether you are vegetarian or not, whether you are religious or not; and many other "trifles" that lead to conflict in modern societies must not matter in this group. The main thing is that we all have the same goal and stick together, because only then will we achieve it.
However, you have to organize yourself in time. At the eleventh hour it will no longer be possible to build or join a functioning community. Therefore it is not only important that you emigrate, that you choose the right country and that you join a strong group. It's just as important that you start planning in time. And that is: Better a year too early than one day too late, because it's an illusion to believe that you will catch the last flight.
Failing To Prepare Is Preparing To Fail!
[/vc_column_text][/vc_column][/vc_row][vc_row][vc_column][vc_column_text][/vc_column_text][/vc_column][/vc_row][vc_row][vc_column][vc_column_text]
[/vc_column_text][/vc_column][/vc_row]